Therapy & support for people with MS in Oxfordshire
Based on Milton Park near Abingdon, we are a charity providing complementary therapies and support to assist those with Multiple Sclerosis.
Our facilities, in particular our Oxygen Chamber, are also used by members who have other medical conditions – such as those recovering from cancer treatment or from sports injuries.  Read more about us >>
Some of the therapies we offer...
More about the Centre
We are an independent local charity, operating on a membership basis.  We welcome people of all ages who have MS or other conditions.  Once you are a member, you have access to all the centre facilities and can book as many therapy sessions as you require – from Oxygen Therapy to Physio to Massage and more!  Become a member today.
The day to day running of the Centre is dependent on the generosity of our volunteers. If you have some spare time, do please get in touch to find out more about volunteering at the Centre.  Or if you can help by donating or fundraising – great! Questions?  Call on 01235 832023.
Get latest Centre news via email
Enter your email below to receive regular news about the Centre and other MS-related topics.  When you signup, you will receive an email asking you to confirm your subscription – please click on the link in this email to ensure you receive the news updates.  You can unsubscribe at any time.

Download our information leaflet here, find out more, or get in touch
Fundraise for us from the comfort of your own home!
Recycling for Good Causes
Recycling for Good Causes hep us raise funds by recycling donated items that are no longer of use. Find out how to donate.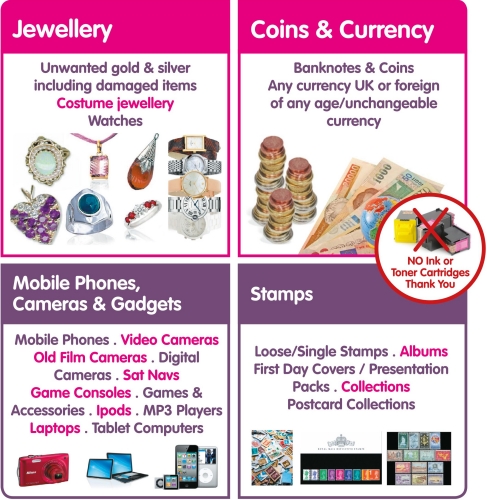 Recycle Your Ink Cartridges
Did you know that you can help us raise funds simply by recycling your ink cartridges via our Recycle4Charity programme? For each ink cartridge recycled via the programme we will receive up to £2 donation.
Recycle your used ink cartridges and help us raise money!Visit Recycle4Charity.co.uk »
OMSTC is an Amazon Associate
OMSTC is an Amazon Associate. We earn money from qualifying purchases, but only if you directly click through from this website!